NEW! Note cards created by students at Molo Mhlaba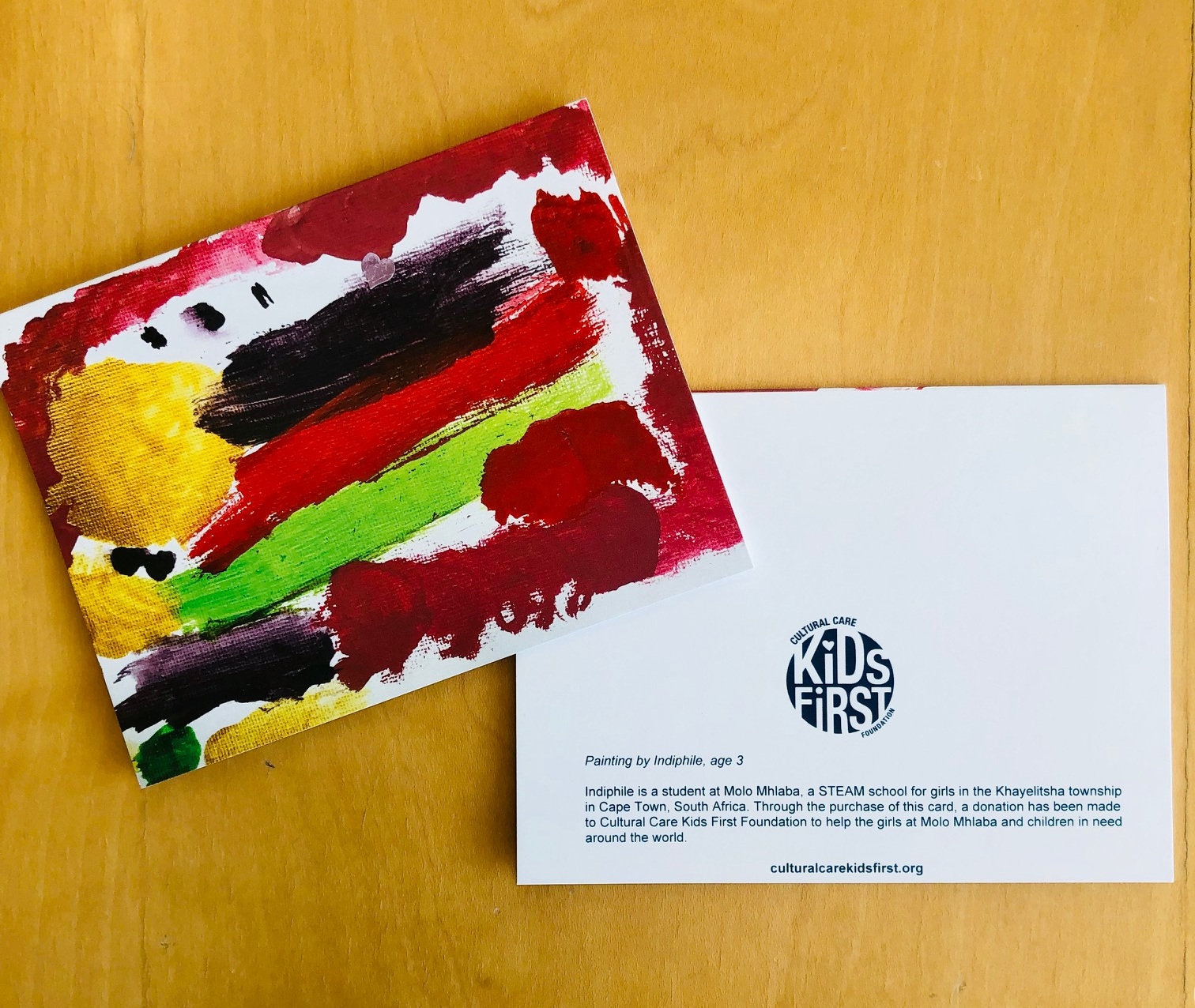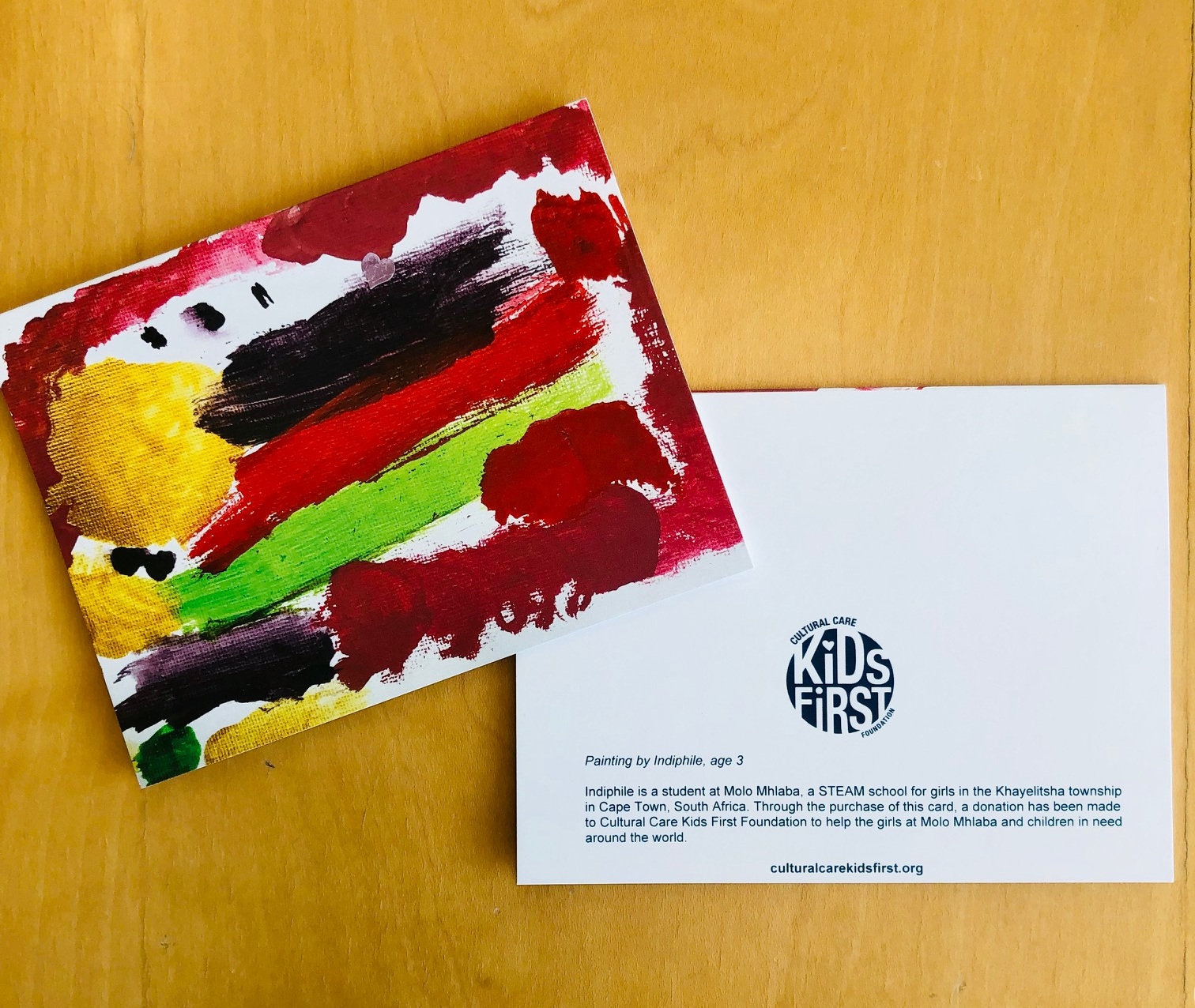 NEW! Note cards created by students at Molo Mhlaba
Pack of note cards created by students at Molo Mhlaba, a STEAM school for girls in the Khayelitsha township in Cape Town, South Africa. Each child's name and age is on the back of the card along with the Kids First logo.
Through the purchase of these cards, a donation will be made to the Cultural Care Kids First Foundation to help girls at Molo Mhlaba and children in need around the world.
Each package contains 10 cards (2 each of 5 illustrations, blank inside) and 10 white envelopes.